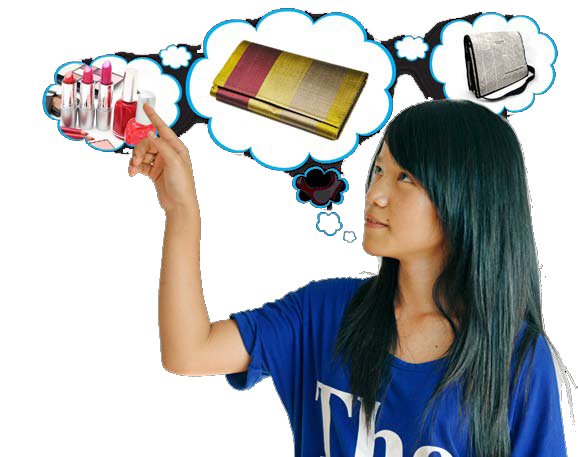 When you enter a store in Cambodia, how do you decide between local and foreign products? Foreigners might choose products from their countries, but, surprisingly, most Cambodians also decide to choose foreign products.
Many reasons contribute to this situation, but the major one is Cambodians' perception of local products.
Volume two of Cambodian Commodity Chain Analysis Study, a publication by COSECAM and Plan Cambodia, suggests that negative perceptions by consumers that Cambodian products are of poor quality relative to imported products from Thailand and Vietnam is one of the barriers to the industry growth.
According to an article published in January, 2010 on the website of Louie-Thomas, a Vietnamese/European family-run company that focuses on making boutique products, the overall worth of Vietnamese products consumed in Cambodia is US$988 million.
Vietnam's major exports to Cambodia include instant noodles, plastic products, tobacco, confectionery, seed corn, household products and vegetables.
The 71-page-publication of COSECAM and Plan Cambodia mentioned above also said that while the perception that Cambodian goods are of lesser quality is often accurate, some products are still successfully competing well against imports due to the fact that at the local level, they are better able to meet consumer taste requirements and have a competitive advantage.
If the above statement is true that local products better meet local consumer tastes, you might ask why many people still do not use local products.
But if you pause a bit and think about the prices of the products, you will see that some of the same kinds of products have different prices between the imported and local versions, and usually the imported products have low prices because production costs in Cambodia are a bit higher.
With reportedly 30 percent of the population living on less than two dollars a day, I'm sure that Cambodians will select the cheaper one available.
Another reason causing Cambodian products to not get support from local consumers is weaknesses in marketing.
Since Cambodian advertising and marketing industries have just emerged, the concept of promoting products is not very developed, unlike in other countries. Watching advertising spots of local products and foreign products, and you'll see the difference. Some local companies don't even have enough money to produce spots and advertise through media for a long period compared to foreign products. As a result, some local products remain unknown in the heart of Cambodians.
Some negative aspects might arise if Cambodians continue to not support their local products. First of all, the local company might face bankruptcy because of lack of support. Also, we will spend a lot of money on other countries' products while only a little for local ones. As a consequence, Cambodia will have no local strong brand to compete for the regional, as well as the international, audience and that will affect imports and exports as well.
For example, according to the US Department of State website, in 2009, the amount we received from exporting goods was only $3.9 billion, while the money we spent on imports was $5.4 billion.
One more thing is that the current situation might discourage graduated students from investing in industrial business because they realise that no matter how good the quality of the goods is, it's still hard to convince Cambodians to use their local products. As a result, a lot of human resources end up working as staffers for foreign-brand companies in Cambodia because they think it's more stable than opening a business on their own.
Nowadays, young people tend to start running businesses, but mostly businesses related to services, such as opening a hotel, a restaurant or an internet café rather than opening a business to produce local products.
However, there are some positive signs that some institutions are working to promote local products.
In 2009, for example, the PRASAC micro-finance institution sponsored a campaign to buy Cambodian products, and the website khmerproducts.com has been created to promote Khmer products. The Cambodian government has tried to promote Khmer products by establishing the One Village One Product (OVOP) National Committee.
As stated on the committee's website, OVOP is a concept to make products of high quality.
So, if Cambodians begin using local products, and institutions work together to promote Khmer products – for example, by creating more frequent local product exhibitions – producers will try to improve their quality, the economics will improve and the young generation will have more jobs and more chances to use their skills.
15/06/2011
By: Dara Saoyuth
This article was published on LIFT, Issue 75 published on June 14, 2011